This post will take you to the halfway point of my #100HappyDays Journey… so without further ado..

sasharoundtheclock Jonathan made this coffee cake today! #100happydays #allmypostsarefood
Day 41, April 15th:Jonathan continued using his new found freedom from work to make delicious food. This coffee cake was delightful!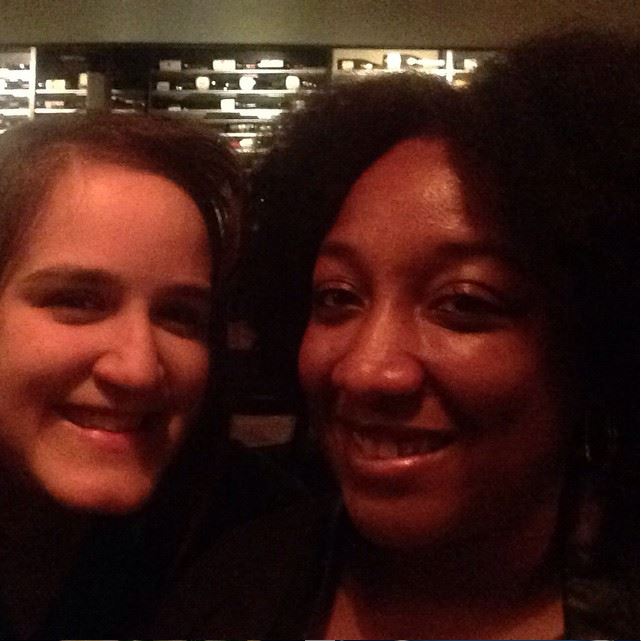 sasharoundtheclock Had a fun evening going to a networking event with my coworker & friend, La Nita! #100happydays
Day 42, April 16th: My coworker, La Nita, and I went to a networking event together and got to hear some great advice from CEOs in the area.

sasharoundtheclock Happy world Malbec day!!! #100happydays #wine #wino
Day 43, April 17th: We finally got our schedules to work out and had dinner and game night with our friends, Beth and Sam. It also just happened to be World Malbec Day, and Malbec is my favorite wine, so it was a pretty fantastic evening!

sasharoundtheclock Beautiful walk with my friend, Jamie.
Day 44, April 18th: So my friend, Jamie, and I decided to go for an afternoon hike while our hubbies played racquetball. Only neither of us really planned the route. Or paid attention to where we were going. Or where we parked. OOPS! We ended up lost and on an epic, multihour, 8 mile walk. And at around 8 miles, we got the hubbies to pick us up because we were still miles from the car. Oops! I told Jamie, "By the end of this hike, we will either be great friends, or not able to stand each other!" Well, we're still friends 🙂

sasharoundtheclock Fun night bowling with friends! #100happydays @picturecharity @brookecannon317 @carissaspeelman
Day 45, April 19th: We went bowling with our small group and had a blast!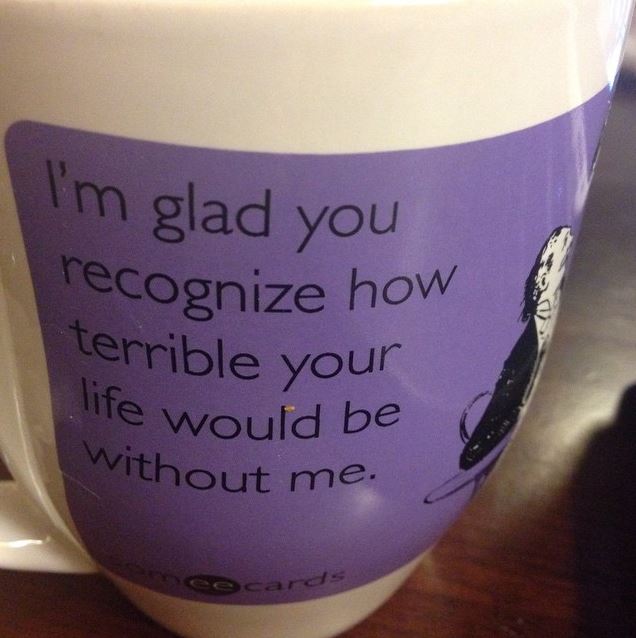 sasharoundtheclock Working from home, drinking coffee in my jammies and enjoying this mug that @sparkle__ninja gave me for vday last year! It's so true, too! #100happydays #sisters
Day 46, April 20th: Somedays I don't leave my house, and on those days I really learned to appreciate all that I have in my life, including: a job where I can work from home, a caffeine, and an awesome sister who gave me such a funny (and true!) present!

sasharoundtheclock Can Henry and Jo just get together already?? #forever #100happydays
Comment: sparkle__ninja Then the show would have to end
Day 47, April 21st: I don't usually copy over comments but I had to in this case. Mostly because what I didn't know then was.. the show DID end ::wahwah:: So I was happy in April before I know that, but now I'm sad!!!!
sasharoundtheclock I was having a bad day today, and right when I needed encouragement, @carissaspeelman sent this over! Thanks!! #100happydays #friends #encouragement
Day 48, April 22nd: It was as though Carissa just knew I needed to be uplifted. My phone literally dinged right when I was feeling really defeated. Love my friends!
sasharoundtheclock Art therapy at work! We actually did this at our retreat yesterday but I was in a bad mood and didn't get to appreciate it until later. #100happydays
Day 49, April 23rd: My job hosts annual, day-long retreats and I always find them to be really refreshing and rejuvenating! It was really fun to tap into my creative side and just craft for the day! The exercise we did involved just letting your mind empty and drawing lines and coloring, and then seeing if your subconscious reveals anything to you as you analyze it. Not sure what I saw in there but it was still fun. Anyone want to take a stab at psycho-analyzing me?
sasharoundtheclock Excited for the show to begin!! #100happydays #gatewayopera
Day 50, April 24th: We absolutely loved attending the second season of Gateway Opera. I wrote a detailed review here: Gateway Opera: The Impressario but already can't wait for season 3! What a fun date night.