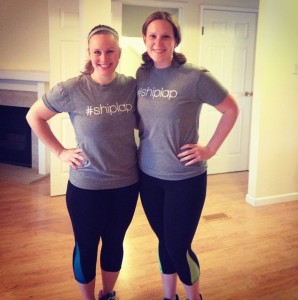 sasharoundtheclock Love this pic of my sweet friends, @brookecannon317 and@picturecharity ! Both ladies have something to celebrate – it's Charity's birthday and Brooke's official moving into get house day! Love that they match, too!#twinsies #100happydays
Day 51, April 25th: Our sweet friends, Brooke and Darren, moved into their first home! We all got together to help them move and Charity and Brooke were adorable as accidental twins! This was also Charity's birthday, so after an afternoon siesta, we regrouped for dinner, drinks and laser tag!
sasharoundtheclockWe were so happy to finally meet this sweet girl! Congratulations,@ktkend ! #100happydays
Day 52, April 26th: We finally got to meet sweet Annie, Katie and Jared's new addition to their family. We could have held her all day if they had let us 😉
sasharoundtheclock Leftover rainbow cake from a birthday party for a friend last night. Yum! #100happydays #food #bakedgoods
Day 53, April 27th: This weekend was so busy. Saturday (Day 51) was also our friend, Jamie's, birthday, but the day was already so packed with moving Brooke and Darren, and Charity's birthday party, that Jamie didn't plan anything to celebrate her birthday. So… we threw her a bit of a surprise birthday on Sunday (Day 52), and I made this rainbow cake inspired by her fun, energetic personality! I was eating the leftovers on Day 53, hence this instagram post.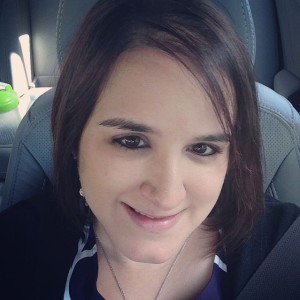 sasharoundtheclock My "I just finished a contract with great savings so now I am going to go drink wine" face.#100happydays #work #negotiatinglikeaboss
Day 54, April 28th: Finishing a contract is always cause for celebration! Good thing we had a Groupon to do a tasting at Garland Wines. By the way, Craig was awesome, we fell in love with this shop, and I basically never want to by bottles of wine in Saint Louis anywhere else. Except, of course, some 3 buck chuck from Schnuck's in an emergency. But, really, this wine store is SO CUTE and the staff is incredibly helpful. They also do classes and free tasting events there. Who's interested? 🙂
sasharoundtheclockShhhh it's a surprise!! Finished product to come later!#100happydays #sewing
Day 55, April 29th: Ahhh the mystery craft post… don't worry, you won't have to wait long because here it is: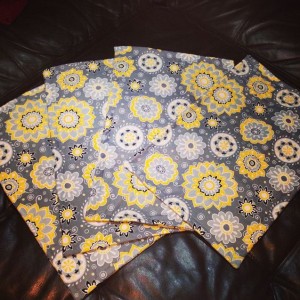 sasharoundtheclock Here's the final project!!! Placemats! #100happydays #sewing
Day 56, April 30th: These are the placemats I made for my mom for Mother's Day! They were super simple and I am working on a tutorial to post to teach y'all how to do it!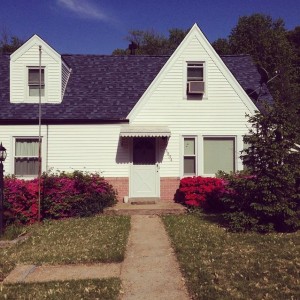 sasharoundtheclockDays like today with the azaleas in full bloom remind me why I love my house! #100happydays
Day 57, May 1: Ahh I love when the azaleas bloom! I took this picture as I was packing up the car to go drive to Ohio to start the Epic Adventure. May first, Jonathan and I drove from Saint Louis to ohio.
sasharoundtheclockMaryland is beautiful!#100happydays #bestieroadtrip
Day 58, May 2: And on May 2nd, Alysha and I drove from Ohio to Baltimore! She needed her car there from when we returned from our vacation (see next photo….) so she could start her BRAND NEW JOB!
sasharoundtheclockHeaded to Australia!!#100happydays
Day 59, May 3rd: And on May 3rd, Alysha and I flew from Baltimore to LAX, to BRISBANE! Mom and Dad flew from Dayton to LAX and met us there and we started our family trip to AUSTRALIA!!!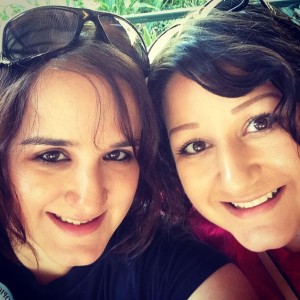 sasharoundtheclockWaiting for the Kuranda Scenic Railway on our#AussieVacay2015! #100happydays#sistersinaustralia
Day 60, May 6th: Okay, so this is sort of sketchy. What happened to May 4th and 5th?? Well, when you fly to Australia, you literally lose an entire day. So that explains May 4th. We landed in the morning of May 5th, and honestly, it felt like one hella long day to me, starting with when we left Baltimore the morning of May 3rd and ending when I went to bed in a BED in Cairns on May 5th. So, I didn't do a post. Because my poor brain did not really figure out that TWO DAYS disappeared. 🙂 But on May 6th, we had our first tourist excursion in Australia! We rode the Kuranda Scenic Railway. We did tons of other things, but there will be a super long Australia post as soon as Alysha send me ALL the pictures.
Anyway, be prepared. The next 10 days are ALL AUSTRALIA, ALL THE TIME. Can't wait to write that post. 🙂