Today, I am working from home and drinking pints! Pints of infused water, that is! Hydration is important at any time, but I am finding it is especially important:
1. during the summer when it is hot, hot, hot
2. When exercising, especially outdoors
3. When taking medication (like pain meds) that dehydrate you!
That being said, sometimes my water just needs to put on its party dress, get a little pep in its step, have its flavor livened up! So today, I want to encourage you to drink WATER, whether it's plain or dressed up, and give you some ideas to get your creative juices flowing!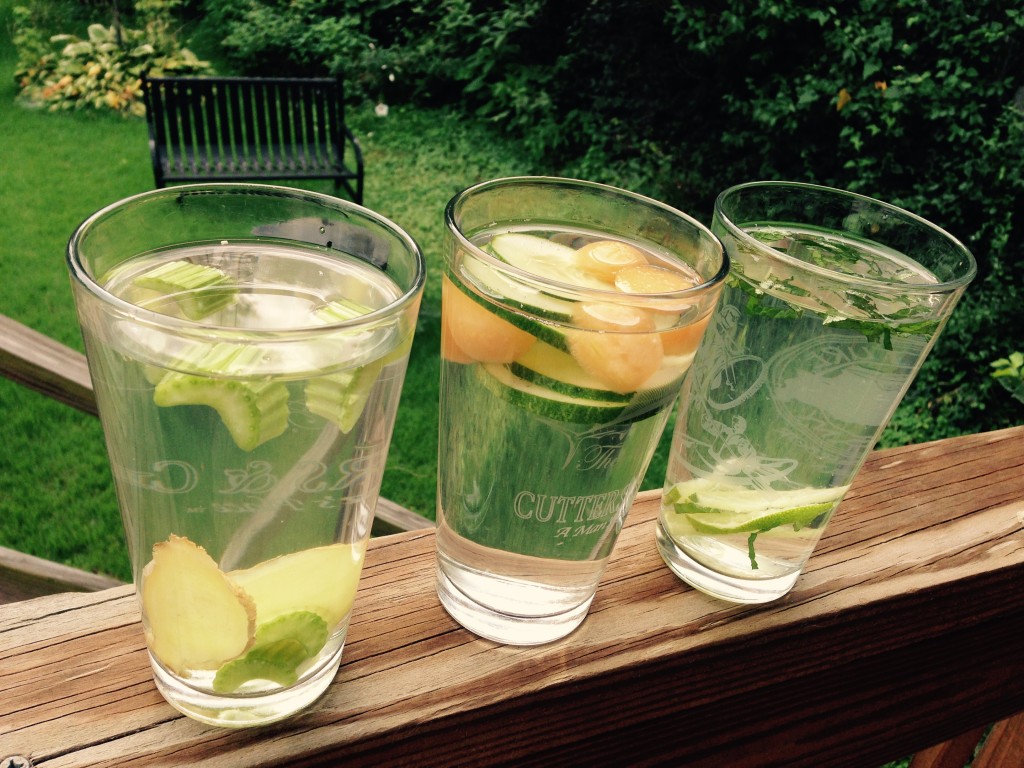 I've made three infused waters for today! Now, I like to make mine in a glass, the night before, and it's good to grab on my way to work! It's more economical to make a pitcher at a time, so the amounts below are for a 64 ounce pitcher. To do a glass, you can look at my pictures or just divide everything by 4 to get a 16 ounce glass.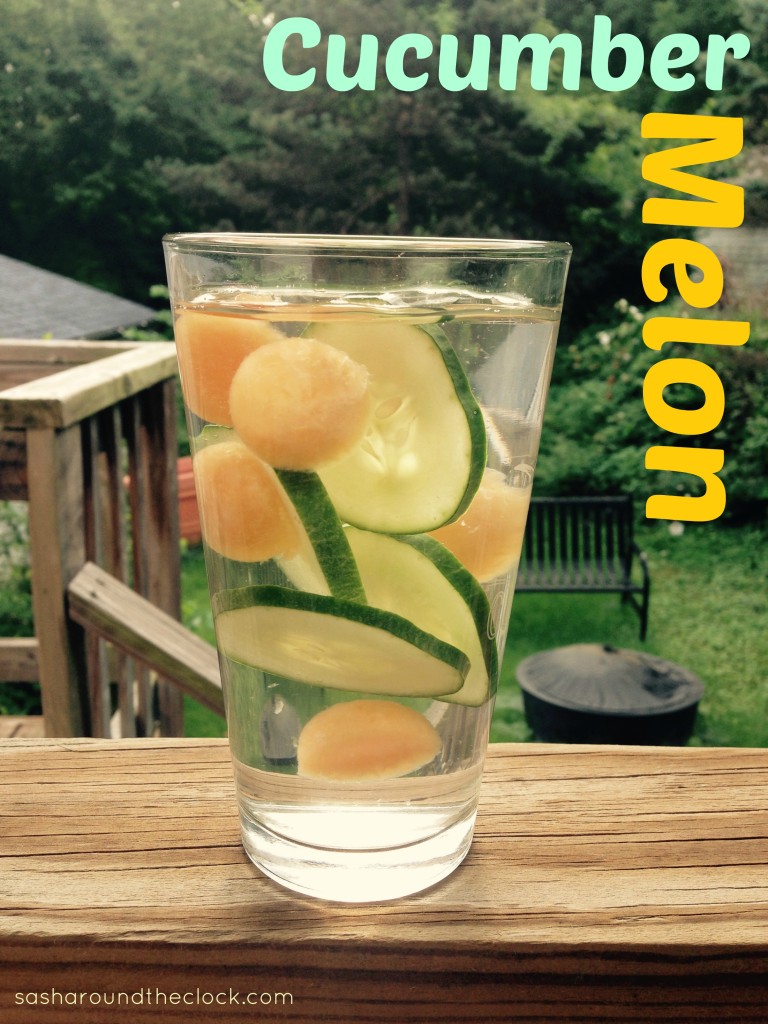 Cucumber Melon:
1 cucumber, sliced
15-20 melon balls
Ginger Celery:
8 (big) slices ginger
2 celery stalks, sliced
Mojito:
12-15 mint leaves, chopped
1 lime. sliced
How do you hydrate?
Do you have any infused water recipes or ideas?
What CAN you do, this Tuesday?
Share in the comments or link up your post!
Loading InLinkz ...