I have enrolled in Blogging 101 hosted by The Daily Post. (Which, by the way if you want inspiration for writing or photo challenges, head on over!)
I consider myself a seasoned blogger in that I have been keeping some sort of online journal/blog since the age of 15. That being said, outside of logging in and writing words, I really don't know a ton about engaging with the blogging community or refining my focus, writing style, or the look of my little piece of internet. Also, as you may or may not know, since it seems to be THE subject around here, I recently had my teeth knocked out which has put a huge damper in my social life and work out schedule, so I have a bit of extra time to actually commit to this. I am hoping that this old dog can learn something new.
Today's assignment is to write a post to my ideal audience. I maybe should have just done it without all of the preface, but I felt like it would be weird to just start this with no explanation, and I wanted anyone who is already following me (+10 points to Gryffindor!) to understand why I might be doing things a little bit differently or trying new things with this blog in August.
After all – I am all about trying new things! As the great philosopher Voltaire said, (and yes, this might be the one thing I remember from high school European History – Mr. Raisch would be so proud) –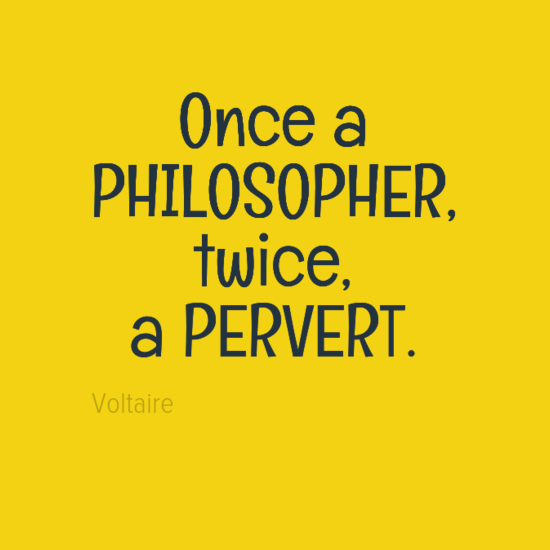 For the most part, I spent a large part of my life telling myself I couldn't do things. I can't run because I'm slow and unathletic. I can't make things because I am not creative nor an artist. I can't cook because I am clumsy and burn things. There were so many excuses to stay comfortable. And bored. And scared to try new things for fear of looking stupid, or failing, or being average. What I want for myself, for my blog, and for my readers is to stop being comfortable, to try new things, to encourage and be encouraged! You might find you like it. You might find you hate it. But you'll never know until you try!
I largely focus on food, fitness, DIY/Crafts, sewing, travel – because those are the things I am most interested in. But I also like challenges and hearing others' stories. So, if you made it this far:
Is there something new you want to try? What is it? What's holding you back?
Whether you're in Blogging 101 or not – do you have any feedback for me on my blog? Content, look, etc?
Do you have recommendations on something you think I should try or would like to see me write about?