It is with a completely broken heart that I share that our beloved pet bunny, Pancakes, passed on Saturday, 10/23/2016. I like to picture him hopping into my Papa's lap (since, you know, he's dead, too). Or hopping excitedly behind Jesus, while eating apple slices or cilantro. Or something like that.
All dogs go to heaven, but do all rabbits?
I hope so.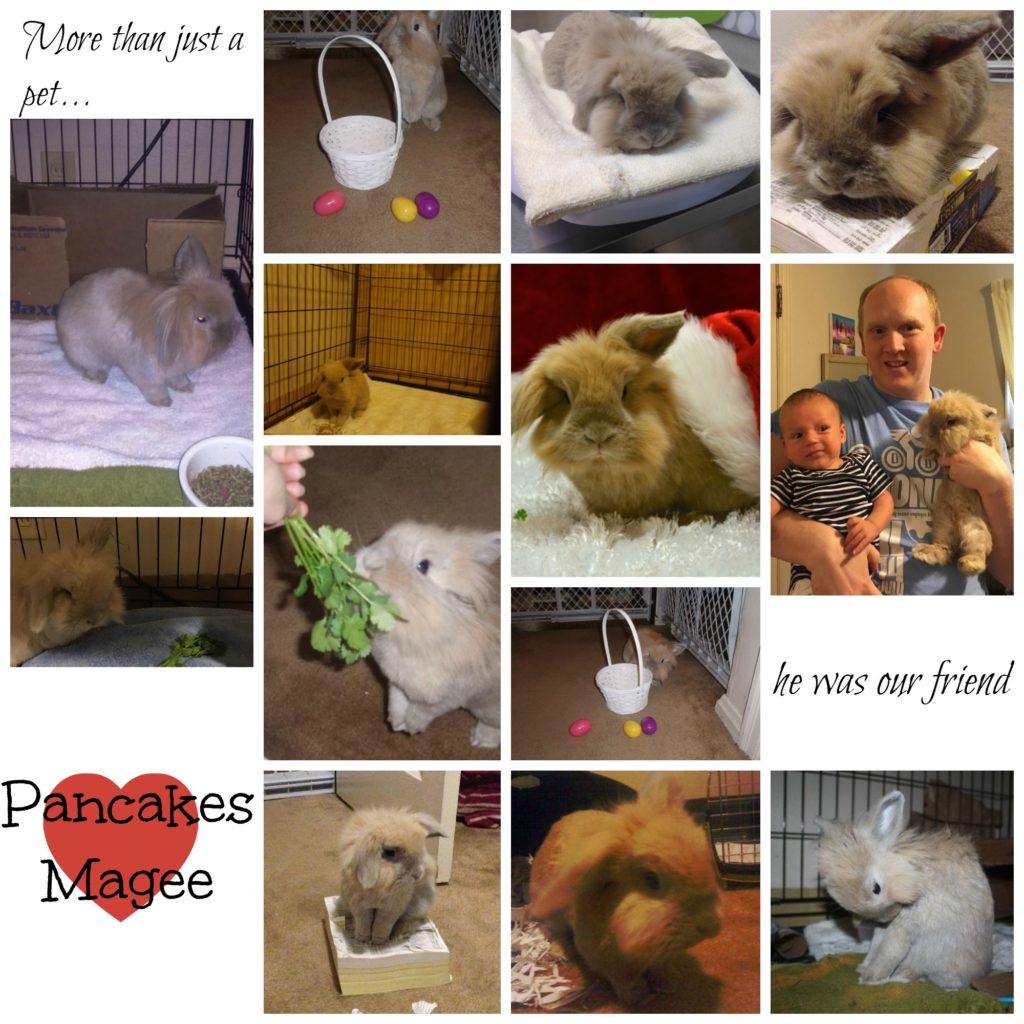 We got Pancakes in 2010. We had baby fever but knew we weren't ready for a family. We fostered a dog for night, but with our schedules, we felt we'd be doing a dog a disservice by not being able to give him the love and care that a dog would need.
We were watching the O.C. at the time, and Summer gets a pet bunny. Jonathan had had rabbits as a kid. But nonetheless, I wanted to do my own research. I discovered that rabbits are crepuscular – meaning they are active most in the mornings and in the evenings. Perfect for our schedule! We fell in love with Pancakes the minute we met him. We also stole the name from the OC, but our Pancakes looks much more like a "Pancakes" than Summer's did. Don't you think??
Pancakes was about 2 years old when we adopted him, but to us, he never looked like a rabbit. He always had a baby face and looked like a bunny. He loved apples and cilantro, and he HATED carrots.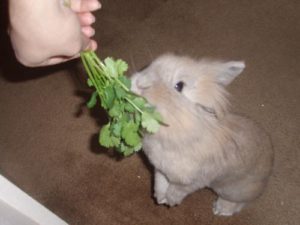 Pancakes was smart and inquisitive. He would lick Jonathan's forehead, and jump up on the futon for pets while I was studying for school.
A few times, we were careless with the pet gates, and he would get out and hide somewhere and we would have to lure him back to his cage with food because he hated being picked up.
Pancakes was my first, and thus far, only pet. I can't imagine a better one.
I wish I had more eloquent words, but honestly, my heart is just broken. He was old, and in so much pain, and I know that now he is at peace.
Pancakes, you were more than just a pet to us. You were our friend. We will never, ever forget you.